Terrazzo Floors are getting increasingly popular in new and revamped residential and commercial projects because it is a long-lasting, low-maintenance flooring option that will make any space look incredible. Craftsman Concrete Floors has implemented several projects with Terrazzo flooring across Texas and have a large flooring design bank offering infinite variations to our clients.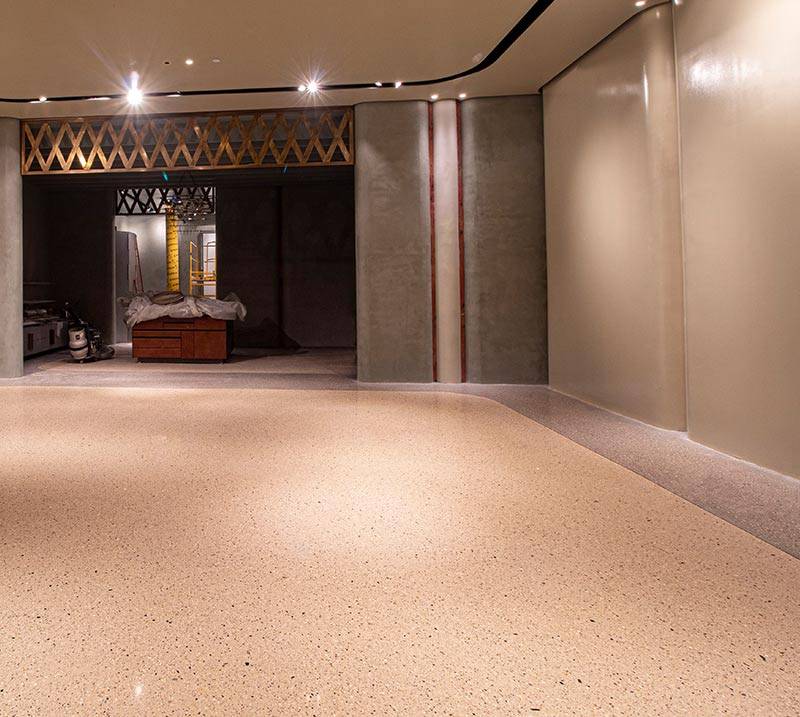 What are Terrazzo Floors?
Terrazzo floors are made from marble chips and cement, which are mixed together to create beautiful designs. They are then polished and sealed to make them more durable. Terrazzo flooring is getting popular because it is a long-lasting, low-maintenance flooring option that will make any space look incredible.
Terrazzo floors work well in kitchens and bathrooms because they're stain-resistant, easy to clean, and can withstand high moisture levels. They're also easy to install—just apply the adhesive and lay the tiles down! Plus, they're affordable, making them an excellent choice for property owners on a budget.
What's so cool about Terrazzo Flooring?
Terrazzo is a versatile composite building material. It may be cement or epoxy-based.
Terrazzo binds aggregates to create a durable and attractive wear surface.
Terrazzo is progressibely ground to desired level of reflectivity.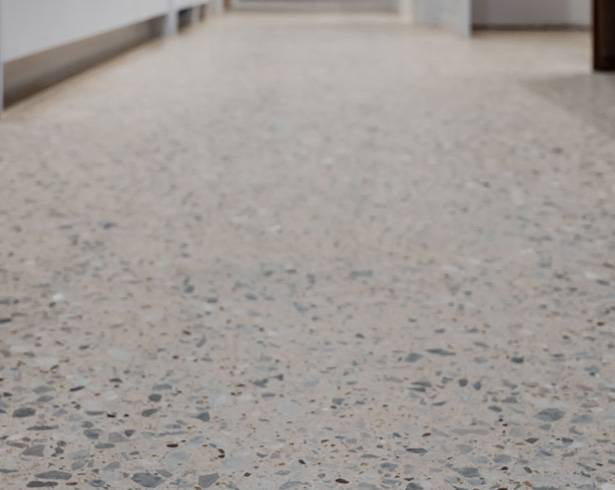 Want to Learn More About Terrazzo Flooring?
We're glad to educate our audience on the design, advantages and cost aspects. A Concrete Floor Specialist will get in touch with you within 1 business day.
Terrazzo Flooring Installation Guide – Types of Terrazzo
There are two types of Terrazzo Flooring – Epoxy and Cement Based. Epoxy Based is generally more popular and widely used.
Epoxy Based
More Popular

Thinner Installation: High Reflectivity
Faster Cure Time: Faster to Install
More Color Flexibility, Design & Style Options
Low Maintenance: Less Likelihood of Cracks

Plastic Resin and Hardener are mixed to form Epoxy Matrix.
Marble Dust and aggregates are added to the mix before troweling onto concrete.
May be seeded with additional aggregates after being hand troweled.
Generally power troweled to flatten floor.
Ground and polished the following day
Cement Based (Cementitious Terrazzo)
Less Common

Regular Installation
Slower Install Time
Less Color Options
High Maintenance: More Likely to Crack

A mixture of concrete and marble dust form binder matrix
Binder is troweled on floor and seeded with aggregates
Floor is flattened with weighted rollers instead of a power trowel
Terrazzo Flooring Aggregates
There is a wide range of composites to choose from:
Marble | Granite | Glass | Shell | Mother of Pearl | Recycled Concrete
Marble chips are the most commonly used due to their natural appearance.
Recycled aggregates are often used and increase environmental benefits of terrazzo
How to choose the right aggregates?
Design Flexibility: It should compliment the color of your resin
Be Durable: Have suitable hardness. A softer aggregate should not be mixed with a hard aggregate.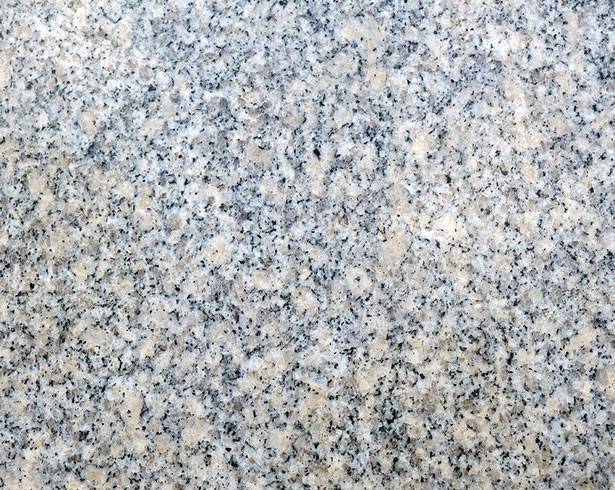 Granite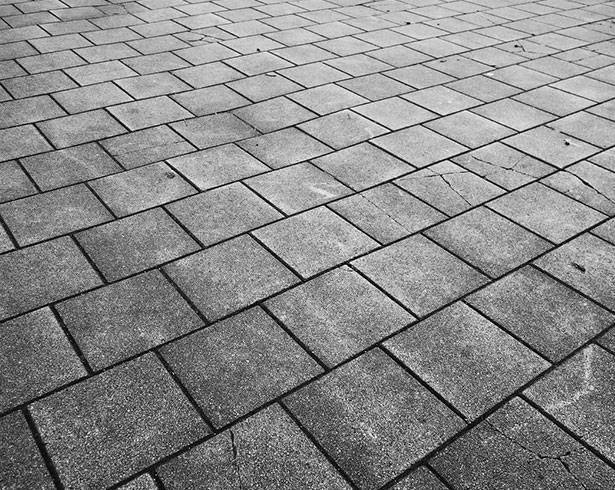 Recycled Concrete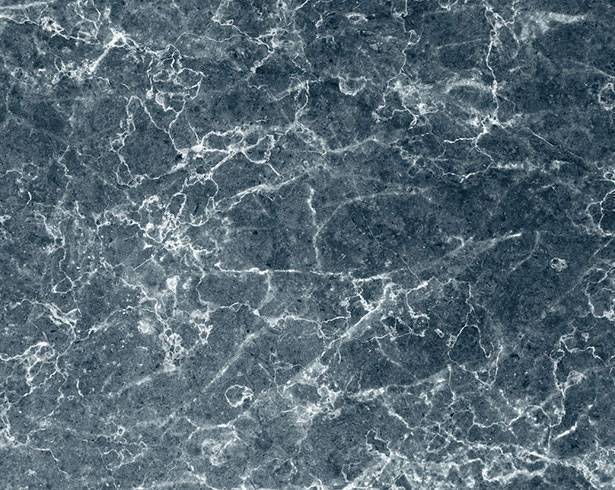 Marble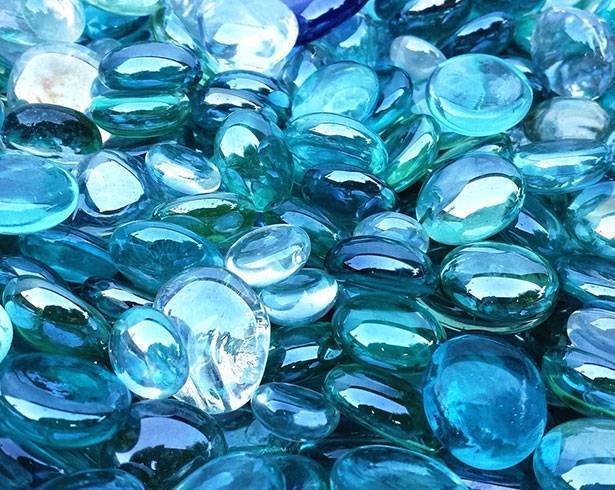 Glass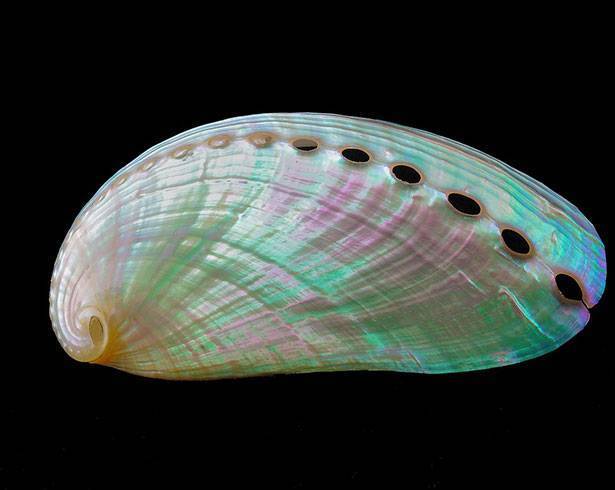 Shell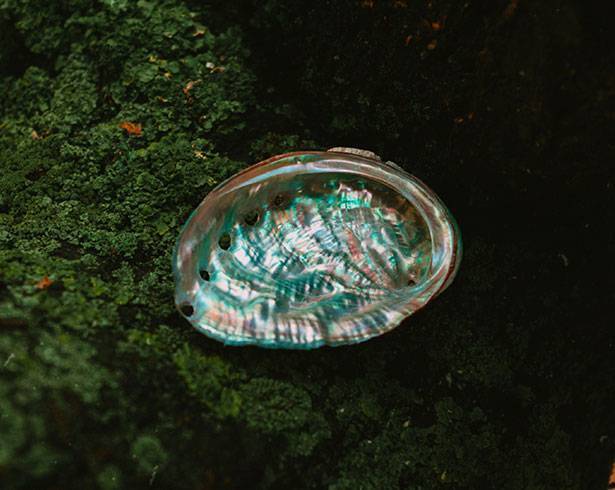 Mother of Pearl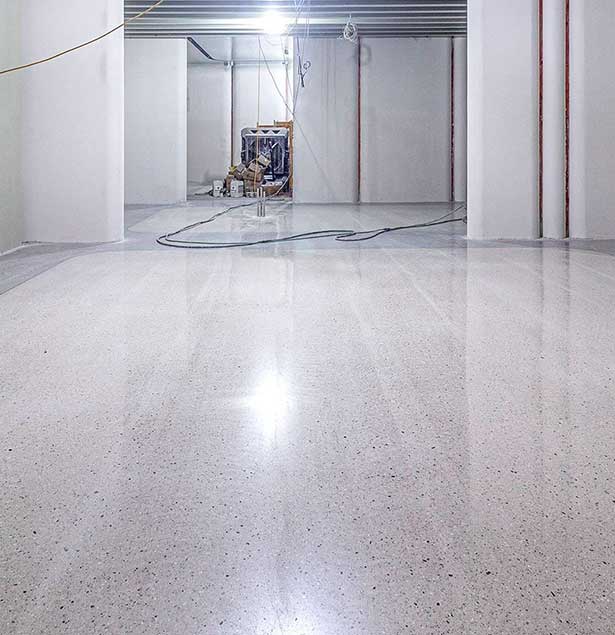 Terrazzo Flooring Grinding
The grinding process for terrazzo flooring is unique and allows for the floor to achieve higher level of reflectivity.
Terrazzo is progressively ground with finer diamonds, like polished concrete
Grinding is performed wet to reduce smearing of metal strips and pop out of aggregates.
Typically sealed with an acrylic sealer, urethane sealer, or floor wax.
Importance of Sealers
Sealers are required to achieve high levels of reflectivity
Sealers deepen the color of aggregates and improve the overall look of floor
Water-based sealers are used to eliminate VOC's and reduce environmental impact.
Where is Terrazzo Flooring Commonly Installed?
With its versatile nature, high durability and style quotient, Epoxy based Terrazzo Flooring is widely used in most public places with a modern appeal.




Frequently Asked Questions about Terrazzo Flooring
Terrazzo is widely used for floors but there are plenty of applications including stars, countertops, benches and walls.
Typically the thinset range is between 3/8″ to 1/4″. Epoxy based terrazzo is thinner than Cement based Terrazzo.
The initial cost of installation for Terrazzo flooring is higher than other flooring options. However due to its high durability, low maintenance and flexible style options, it's common to see Terrazzo flooring lasts up to decades not years resulting in it being cheaper in the long run.
Yes, with more builders and architects considering terrazzo flooring for their projects especially with recycled concrete, longer lifespan, low maintenance costs and high durability in both residential and commercial settings, Terrazzo flooring is quickly regaining popularity.