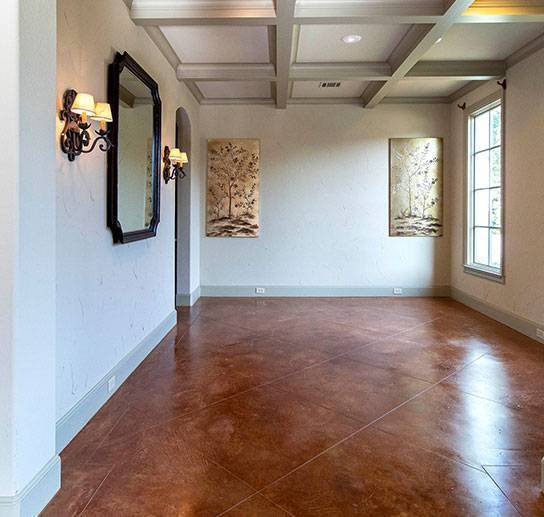 Stained Concrete Floors
Stained concrete floors are one of the most prevalent floor finishes in residential new construction and renovation. This is due to the wide variety of finishes that can be achieved with concrete pigments and stains. Stains can be applied to unpolished slabs for a low-cost natural look, or combined with polishing for a luxury high-gloss residential finish.
Benefits of Stained Concrete Floors







Want to learn more about Craftsman Concrete Floors?
See our home page Dallas concrete floors to learn more about our company and the products and services we provide. As always, give us a call for a free consultation.
Looking for a Concrete Stain Color?
See our concrete stain color chart page for acid stain, water-based stain, and pigment-based concrete colors.
Stained Concrete Articles
More Resources on Stained Concrete Flooring
With over 2,000 projects completed, browse the Gallery to view some of our recent work and get inspired.