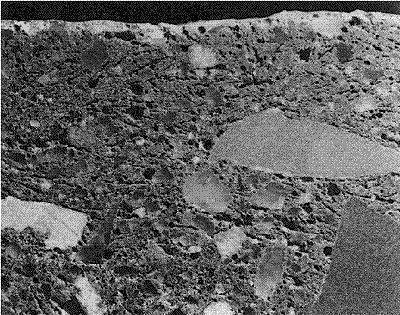 DECEMBER 2021 UPDATE
Concrete, by nature, is a porous material. In fact, if you examine concrete under a microscope its appearance closely resembles the appearance of a kitchen sponge. For this reason, untreated concrete surfaces are prone to staining.
WHY POLISH CONCRETE FLOORS?
Although it may be surprising, the original goal of polished concrete floors was not aesthetic. Polished concrete is an industrial installation that has been adopted by a small group of installers for luxury residential use.
The original goal of concrete polishing was to significantly increase concrete's resistance to staining.
This is achieved by modifying the concrete with two additives. The first additive is called silicate densifier.
Silicate densifiers bond with the concrete to fill any pores with a silica mixture. This both eliminates the floor's porosity as well as significantly strengthens its surface, increasing stain and scratch resistance.
The second additive is a water-based stain coat. These are non-film-forming sealers that soak into the concrete to provide a clear, protective surface. Although these sealers are durable, concrete stain coats should be periodically inspected by a professional and re-applied when needed.
Most stains we repair on polished concrete floors are in high traffic areas where the stain coat has been allowed to wear off.
Want to learn more about Silicate Densifiers?
Silicate densifiers can be a confusing subject. For everything you need to know, see our dedicated page about silicate densifiers for concrete polishing.
Do Polished Concrete Floors Stain?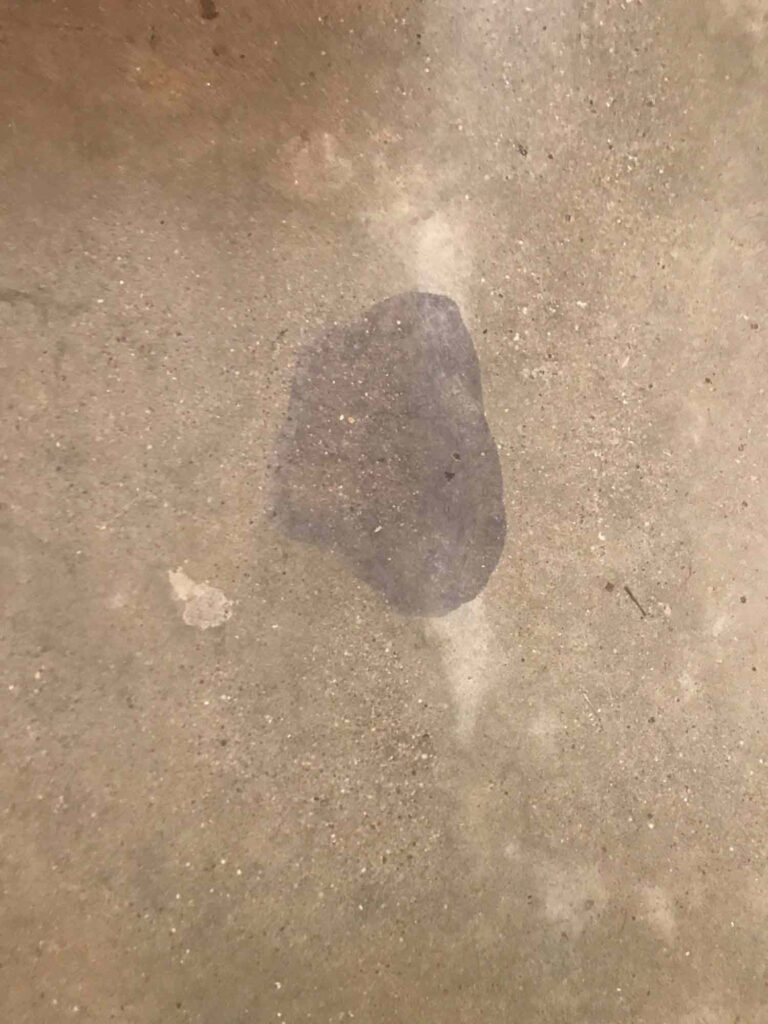 Although polished concrete floors are stain-resistant, they can still stain if spills are not cleaned promptly. The most common stains we see are fruit juice, wine, vinegar, laundry soaps, and pet stains.
These liquids tend to have an extreme pH and can etch the most superficial surface of a floor, requiring repair.
How do I clean spills on a concrete floor?
With any spill on a polished concrete floor, you should first mop up as much of the spill as possible using a paper towel or rag. Next, clean the entire area with a warm soap and water mixture to dilute and neutralize any remaining residue. If the stain is still noticeable after the floor dries, contact us for a repair evaluation.
My floor is subject to frequent spills, should I still install polished concrete floors?
In most cases polished concrete floors are still the best compromise between durability, maintenance, and appearance. There are additional stain prevention products that can be added to the process for installations especially prone to spills. While these are engineered for industrial use, we commonly use them in residential kitchen and bathroom installations.
In some very high-traffic installations, a film-forming solvent-based sealer or epoxy coating might be the ideal solution for your concrete floor.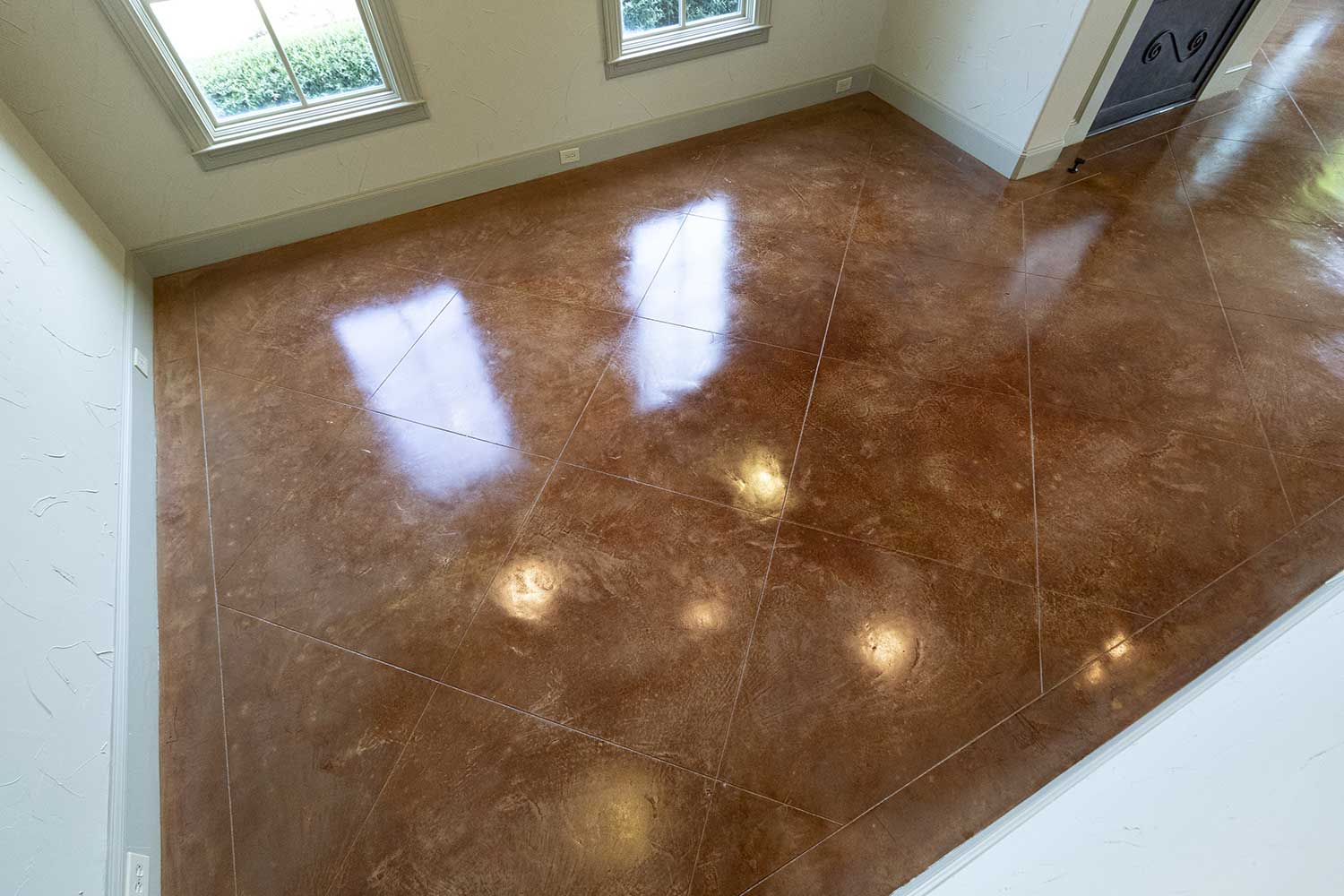 Looking for More Information about Residential Polished Concrete Floors?
See our polished concrete floors page for links to articles about the types of polished concrete floors, galleries, and other content. As always, give us a call for a free consultation.