Concrete floors feature many of the same characteristics that environmentally conscious homeowners appreciate about the Texas barndo including low maintenance, strength and durability, limitless style options and customizations, and of course economic affordability particularly when compared to rising costs of many other flooring options and especially when the existing concrete subfloor is used.
At Craftsman Concrete Floors we provide several fully customizable exposed aggregate concrete floor finishes that are ideal for the barndominium or open living space in your life. Featuring a variety of colors, textures, and styles ranging from completely natural to bold and beautiful, you can choose from polished concrete floors, stained concrete floors, and epoxy floor finishes that are modern and safe for your family and pets as well as for visitors that you welcome into your home.
Concrete Flooring Options for Texas Barndominiums
Craftsman Concrete Floors provides several flooring options for Texas barndominiums to suit the lifestyle, family & pet needs, and maintenance or cleaning specifications of the average builder or homeowner that is interested in a barn build. We offer the following concrete flooring options for barndonimium owners:
BARNDOMINIUM POLISHED CONCRETE FLOORS
The use of polished concrete floors in a barndominium can add decades to the longevity of your concrete subfloor or slab without adding extensive maintenance. Polished concrete flooring represents a low-maintenance solution for barn builds that features improved light reflectivity even in ambient settings such as a home office, living space, or dining room. These floors take on some of the heaviest foot traffic and the toughest treatment without becoming discolored, damaged, or worn the way carpets, wood, and laminate flooring can.
BARNDOMINIUM STAINED CONCRETE FLOORS
Whether it's visual aesthetics, durability, or cost-efficiency that fuels your interest in a barndominium, stained concrete floors are certain to please. In a barndominium, stained concrete floors represent an extremely weather-resistant concrete floor finish that will maintain its elegance and natural appearance with minimal maintenance for many years to come. Stained concrete floor finishes come in a variety of colors and styles which are created using acid or water-based staining techniques.
BARNDOMINIUM EPOXY FLOORS
Epoxy floors are certainly in line with the overall concept home meets workspace that is common for barndominiums. Homeowners really appreciate the high-gloss, easy to clean finish that epoxy coatings provide. With more colors than ever to choose from, including many earth tones and natural colors that have a rustic beauty about them ideal for a barn build. Epoxy is not just for garages and industrial settings anymore. The addition of new colors, styles, and textures in epoxy floor finishes make this a desirable option for both exterior and interior barndo floors.
Things to Consider Before Choosing Your Texas Barndominium Flooring
When building a barndominium of your dreams there are a lot of different things to consider, the flooring being one of the most influential aspects of the interior design for a barn build, can also be one of the most expensive if you're not careful. Choosing the best concrete flooring finish for your barndominium is essential to establishing an interior setting that is as warm and inviting as it is clean, safe, and easy to maintain.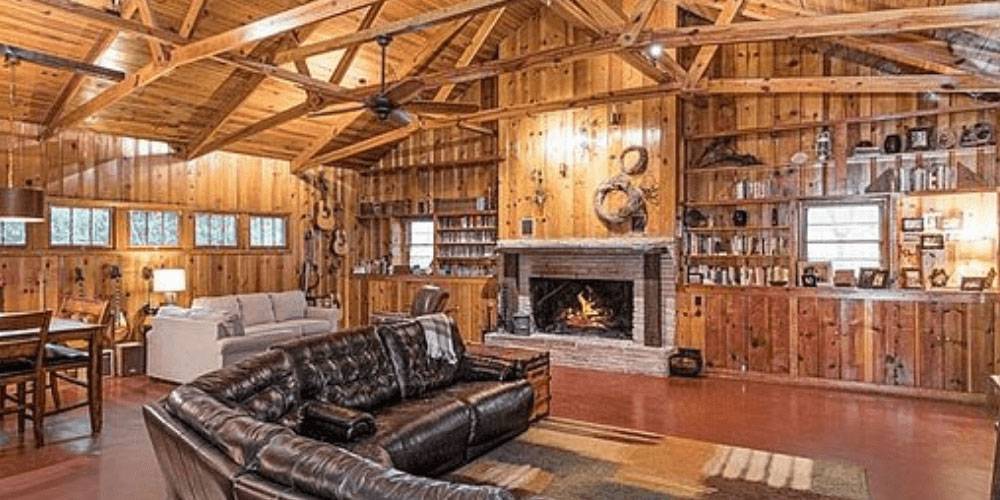 Before you finalize your decision on what kind of flooring you'd like to wake up to each day in your newly built barndominium in San Antonio Texas or wherever you decide to build, it's important to carefully consider what is most important to you about your new space.
Are you looking for flooring that is easy to clean? Is low-maintenance essential? Are you interested in longevity and not having to replace the flooring for decades to come? Is color or visual appeal most important to you?
Your barndominium's interior design is likely influenced by your lifestyle, family, ergonomics and of course aesthetics. These are some of the most common considerations that builders and new home buyers are thinking of when deciding on the best flooring for a barn build or for any residential home:
Thinking About Concrete Floors for Your Barndominium?
Contact Craftsman Concrete Floors Today!
FAMILY & PET SAFETY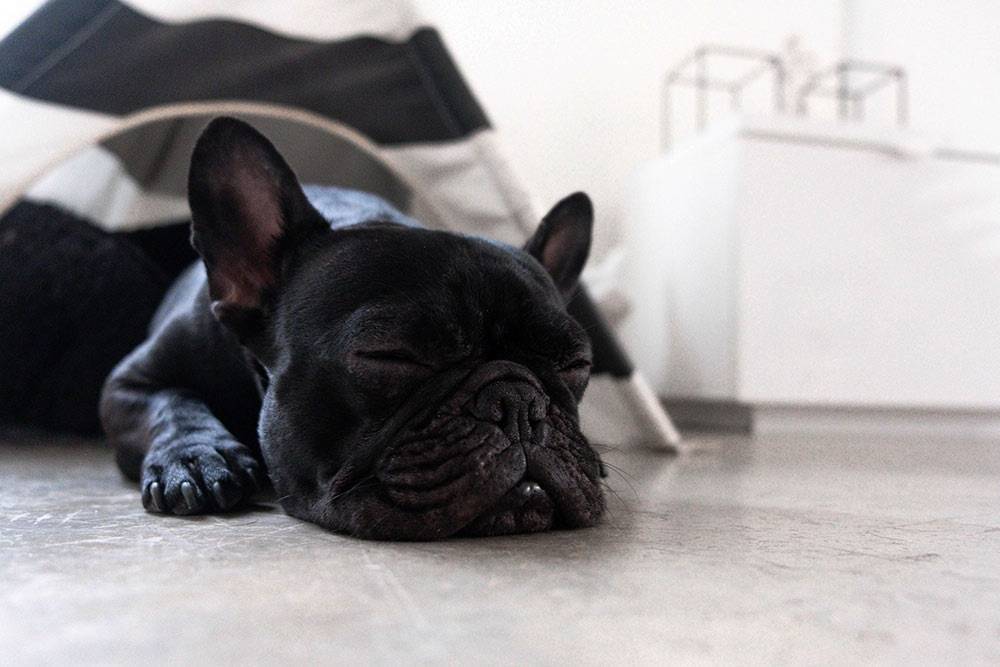 If you've got kids, are planning kids, or you have pets, you're probably thinking about what barndominium flooring options are going to be safest for your family lifestyle. You want to be sure that your children, and pets, can actively engage in everyday activities throughout the home with ease and without any real risks.
MAINTENANCE & CLEANING
Barndominium concrete flooring is low maintenance and with basic upkeep, you can expect your floors to maintain their luster and shine for decades, especially in a moderate-traffic, residential setting. Cleaning is simple, just sweep regularly to remove any abrasive sand or debris and mop with warm water and an acid-free, cleanser.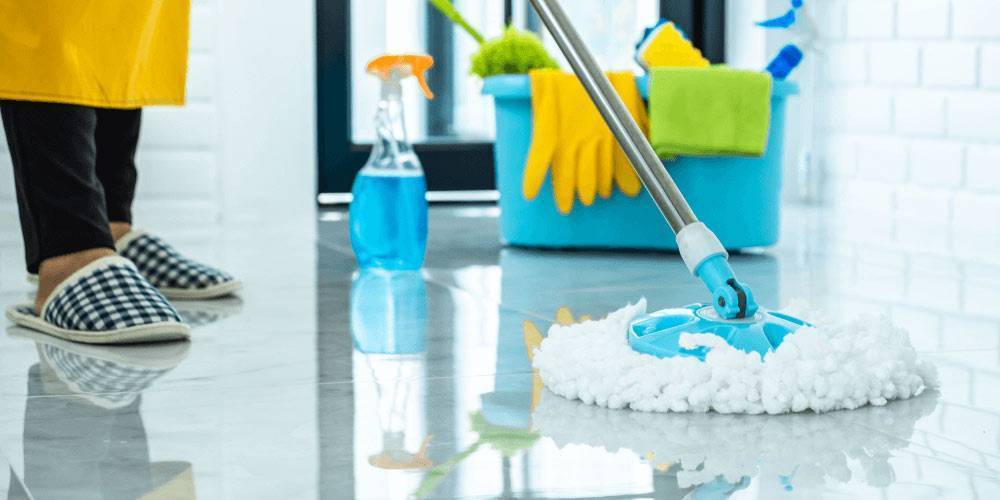 LIFESTYLE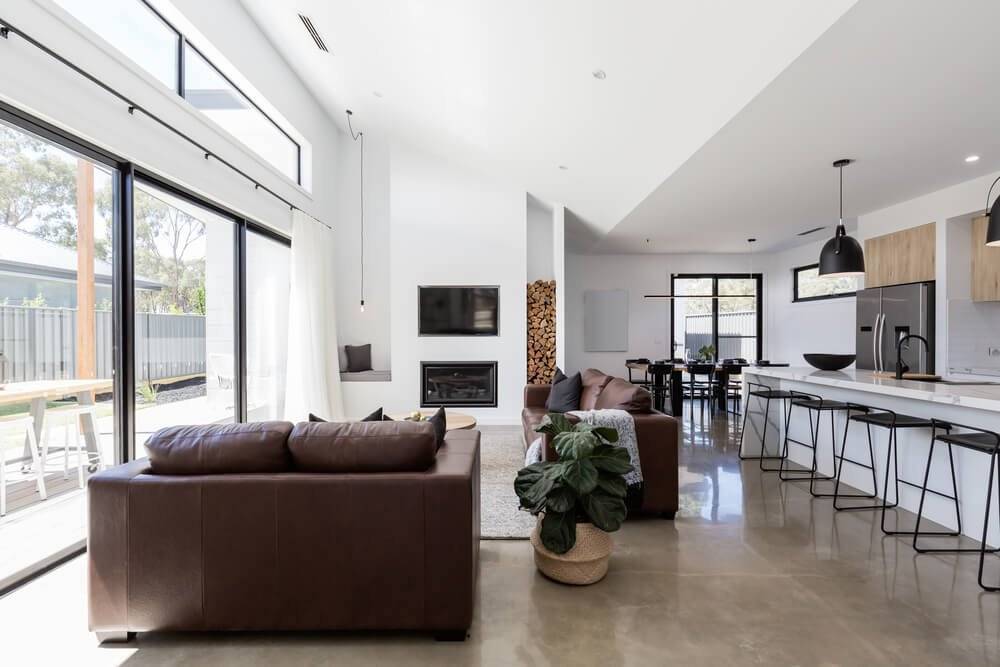 Another common consideration, whether you have pets and kids, or not, is going to be based on the lifestyle you lead and how frequently you'll walk across the space or actively engage in various activities within the barndominium. Naturally you want a flooring option that is going to mesh well with your lifestyle needs.
LONGEVITY & DURABILITY
What homeowner wouldn't want their Texas barndominium to have floors that will last just as long as their new barndo? Flooring is one of the greatest and most costly investments into a property. Choosing a concrete floor solution that lasts a lifetime without appearing dull, worn, or otherwise unkempt can save significantly over tile, carpets, or vinyl floor finishes which often require replacement every 10 years or so.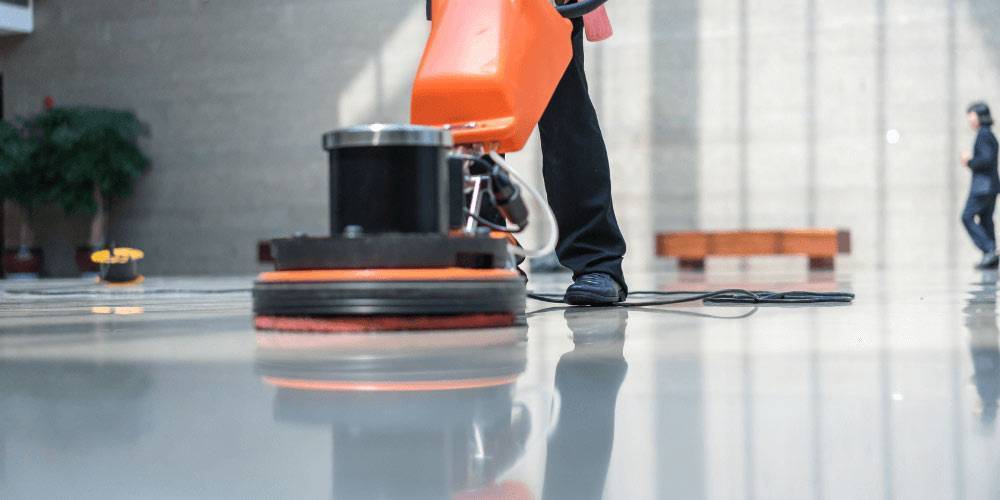 LOCAL CLIMATE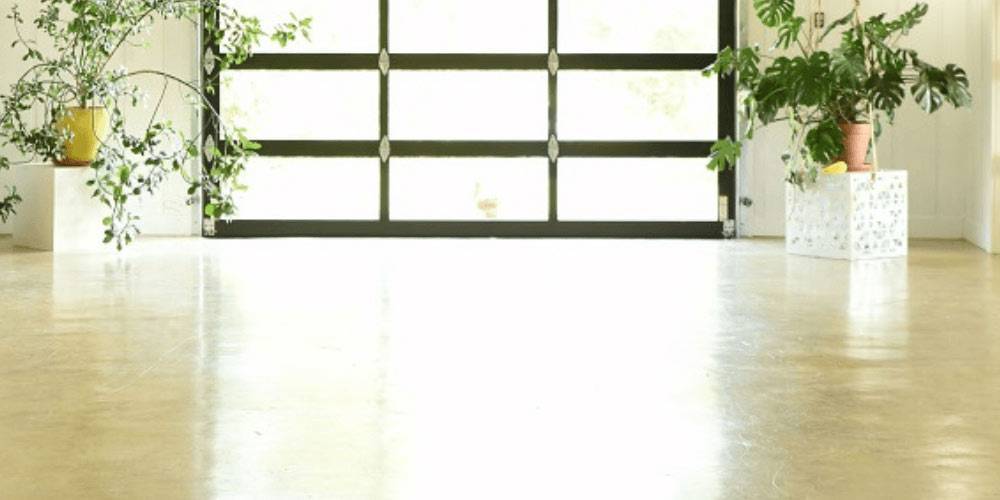 Another consideration when choosing the flooiring for a barndonimium is based on location climate or weather. Exceptionally cool climates often look to underfloor heating to maintain warmth inside. Likewise, high humidity and rain can deteriorate some flooring finishes more rapidly than others, although this is not a problem with concrete floor finishes, stains and epoxy coatings.
Benefits of Barndominium Concrete Floors
The flooring options that are typically considered for a barn build feature many of the same benefits that the barndo itself is said to have, especially when it comes to concrete floors. Long-lasting, durable, and versatile much like the barndominium itself, concrete flooring options are a cost-effective choice that many contractors, and bardnominium owners are quick to choose for the interior design.
Many barndominium floor plans even include a focus on sustainable concrete flooring finishes such as polished concrete floors, epoxy floors, and stained concrete floors which naturally feature many of the same advantages in craftsmanship and longevity that make the barndominium so popular in the first place.
Experience the Lasting Benefits of
Concrete Floors in Your Barndominium
CONTACT A FLOORING SPECIALIST TODAY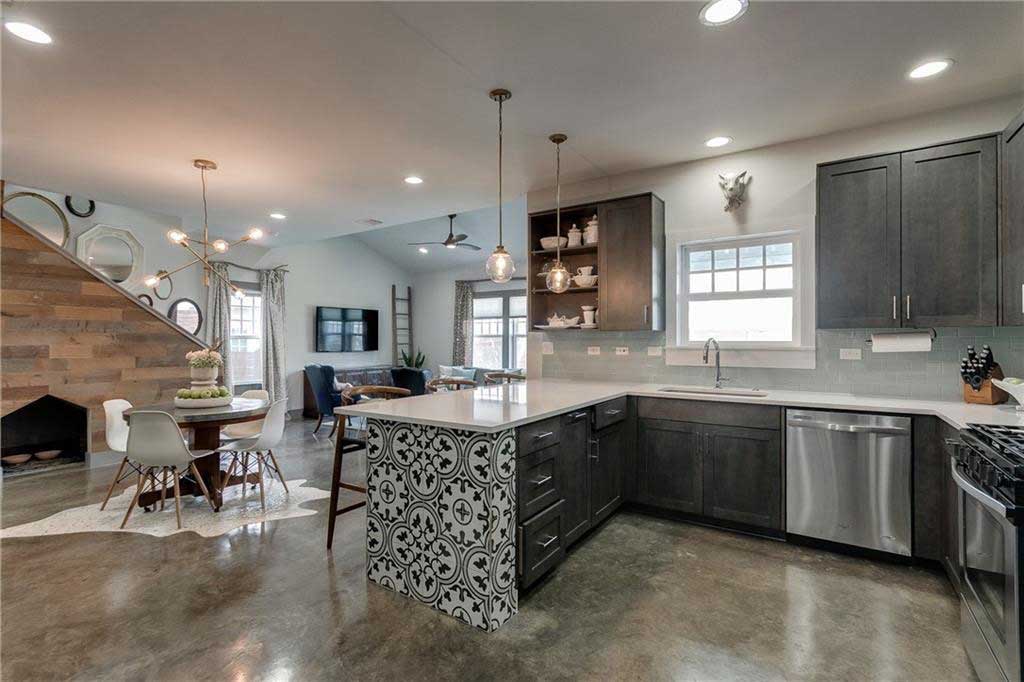 A SUSTAINABLE FLOORING SOLUTION
No matter what concrete floor finish you choose for your barndominum, you're going to find that concrete flooring is more sustainable than any other flooring option including linoleum, carpet, tile, laminate or vinyl flooring options.
LONG-LASTING
Barndominium concrete floors can last upwards of 10 years or more with minimal maintenance and proper care. To enjoy your polished concrete floors for many years to come, be sure to clean any spills right away and avoid the use of harsh chemicals or abrasives while cleaning.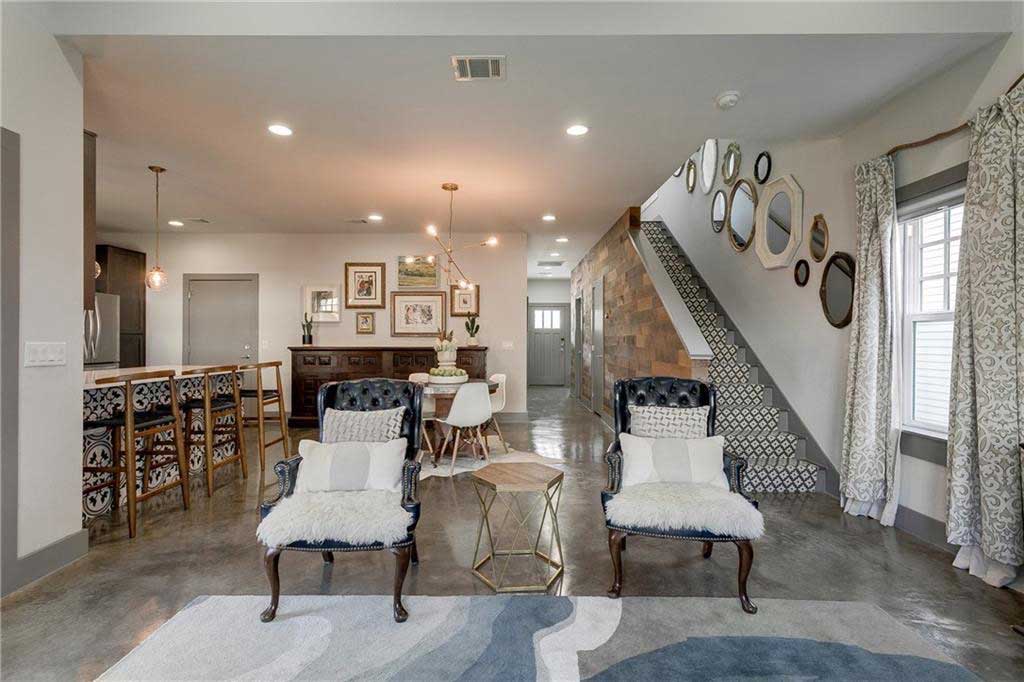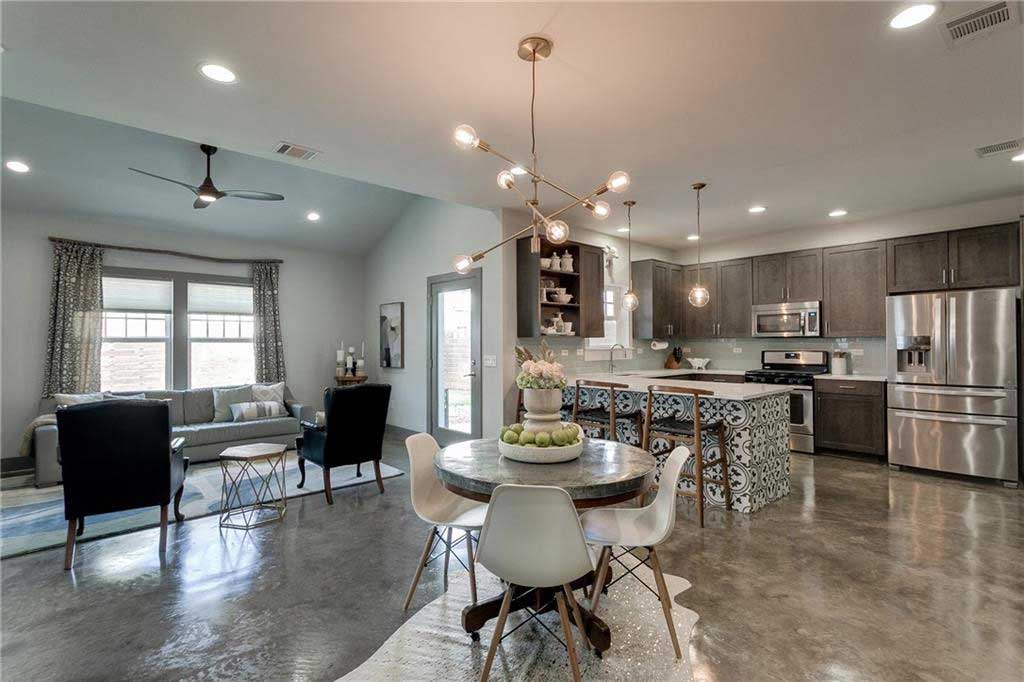 DURABLE
Concrete floor finishes are extremely durable and able to withstand heavy foot traffic that would be potentially damaging to most other floor finishes considered for a barn build. Polished concrete, epoxy coatings, and barndominium stained concrete floors have the strength to outlast almost any other residential or commercial flooring option.
ECO-FRIENDLY
Very few raw materials are consumed during the installation of polished concrete floors for a barn build, especially if the concrete slab has already been poured or is pre-existing to the structure. Polished concrete flooring is LEED certified and does not release any volatile organic compounds (VOCs) the way many vinyl and nylon flooring options can, making it the ideal choice for the barndominium builder that's alternatively seeking a chemical-free home.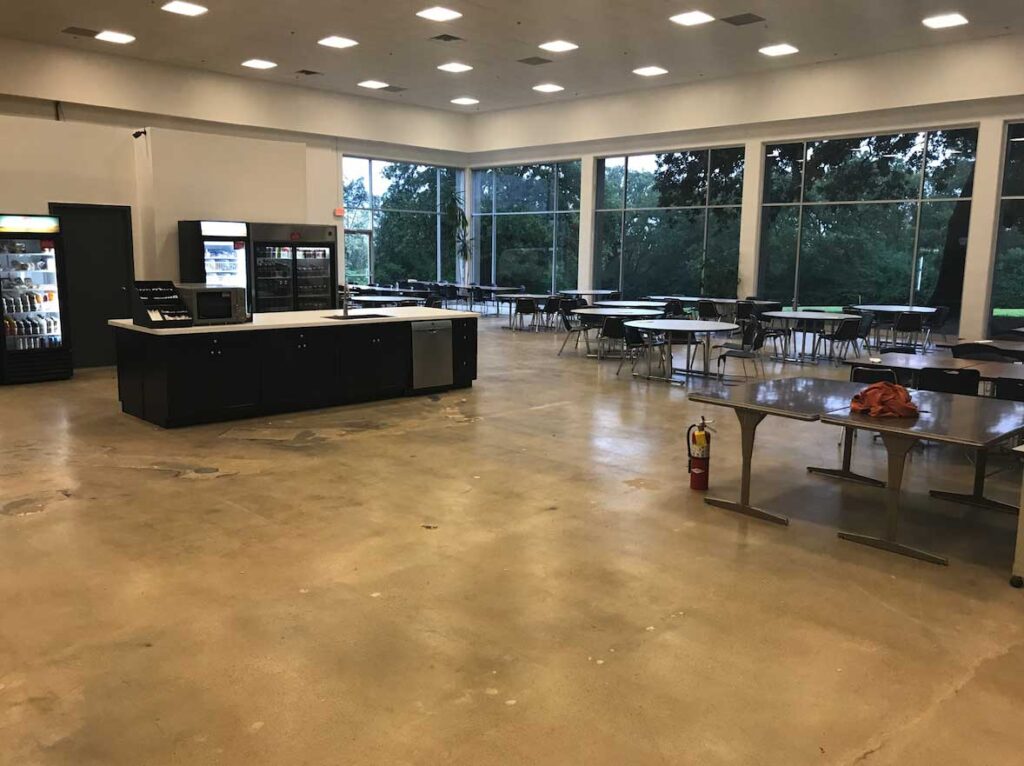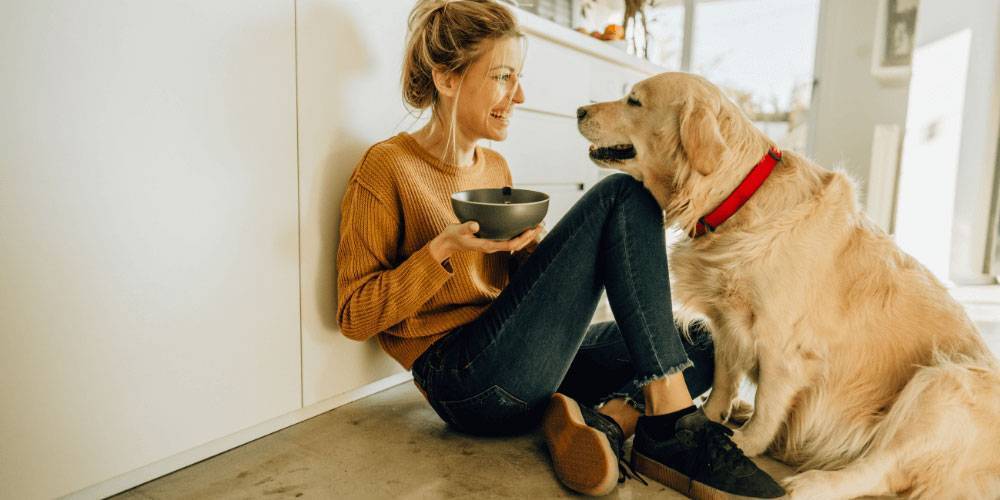 PET-FRIENDLY
These floors can stand up to the muddy paws and claws of your four-legged friends while slip resistant barndominium concrete floor surfaces feature the safety we expect for our pets large and small. Because there are no fibrous hiding spots for fleas or ticks, you can welcome your pets into the home without worry.
AESTHETICALLY APPEALING
In an open floor plan, concrete floor finishes feature a virtually seamless design aesthetic that blends naturally with the rest of the space, and a lack of grout lines further adds to the visual appearance of a wide open, expansive area such as is commonly sought in a barndominium. A variety of colors, exposed aggregate, and different floor finishes further lend to the limitless interior design style.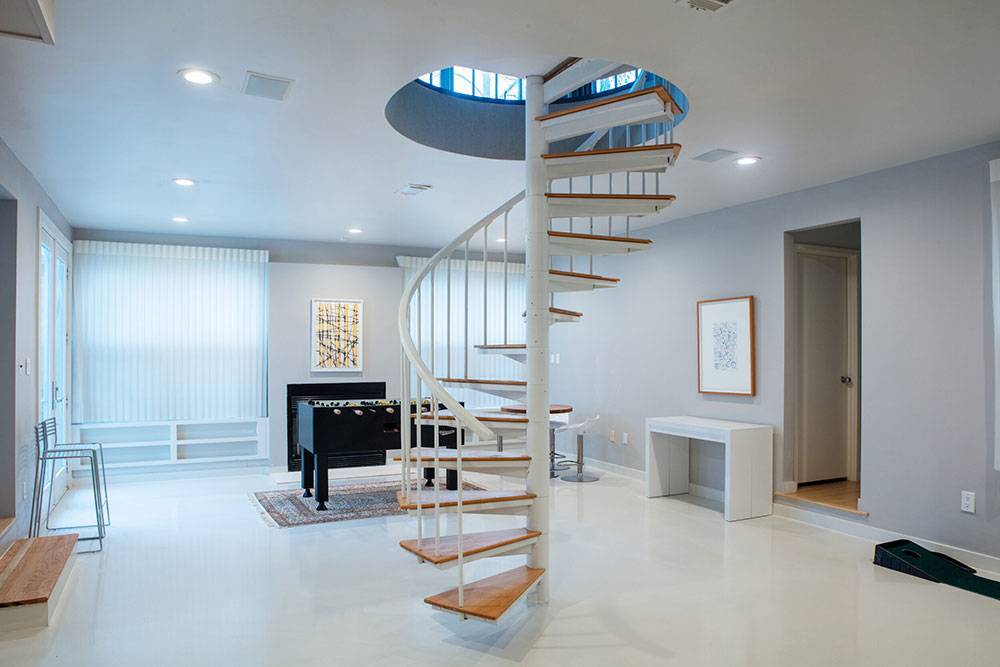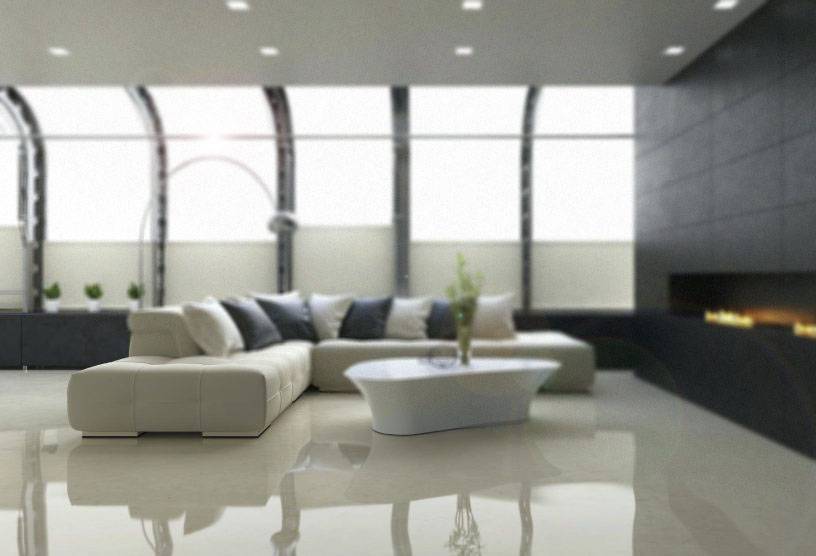 SCRATCH & STAIN RESISTANT
As long as care is taken reduce heavy abrasion, such as when moving furniture and to clean stains when spills occur, concrete floors in a barndominium are both scratch and stain resistant and ideal even for families with rambunctious pets and children. Following the maintenance schedule provided by your flooring professional will ensure maximum sustainability of your floor's superior finish.
LOW MAINTENANCE
Polished concrete floors in a barndominum provide maximum durability and sustainability with minimal maintenance, especially when compared to alternative flooring options that may be suggested for your barn build. Speak with your flooring specialist about the most appropriate care plan for your concrete floor finish to ensure it maintains its radiance.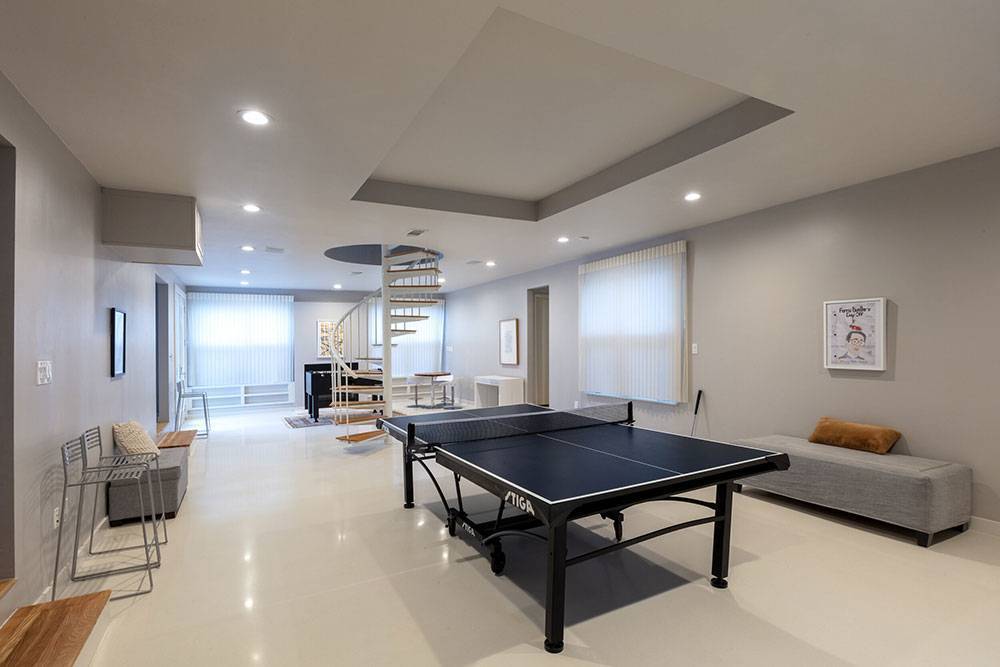 Ready to Get Started on Your Next Barndominium Flooring Project?